Partogeneza (»deviško rojstvo«): ženska, ki zaman išče priznanje
Ključne besede:
angleška književnost, Chambers, Clare, spolne študije, partenogeneza, lezbištvo, konservativizem, senzacionalistično novinarstvo
Povzetek
Prispevek pokaže, kako sodobna britanska pisateljica Clare Chambers v svojem romanu Small Pleasures (2020) za prikaz zgodovinskih dogodkov v letih 1955–1956 uporablja pojme feminizma četrtega vala, namreč resnični poskus dokazovanja partenogeneze (»deviškega rojstva«) z znanstvenimi metodami. Takšna analiza odraža pomembne družbene in kulturne spremembe zadnjih šestdesetih let na področju reproduktivnih pravic in avtonomije žensk, telesne podobe in lezbičnosti. Prispevek razkriva, da so se v nasprotju s konservativno povojno britansko družbo, ki je bila represivna do lezbištva in nenaklonjena zamisli o spočetju s partenogenezo – ta je bila razumljena kot odstopanje od ustaljenih norm –, sodobni prikazi teh tem temeljito spremenili. V prispevku še pokažemo, kako Chambers nakazuje mnogo sodobnejši, za lezbično skupnosti značilen pogled na partenogenezo, zlasti med pripadnicami lezbičnega separatizma. To stališče zaznamujejo tako utopične kot distopične ideje. Za zaključek opišemo vlogo senzacionalističnega/tabloidnega novinarstva pri vplivanju na javno mnenje in posledično pri oblikovanju družbenih in kulturnih konstruktov.
Literatura
Balfour-Lynn, Stanley. "Parthenogenesis in Human Beings." The Lancet 270.6931 (1956): 1071–1072.
Blair, J.C. "Parthenogenesis." The Lancet 268.6935 (1956): 203–203.
Beaumont, Caitriona. "What Do Women Want? Housewives' Associations, Activism and Changing Representations of Women in the 1950s." Women's History Review 26.1 (2017): 147–162.
Bingham, Adrian. Family Newspapers: Sex, Private Life, and the British Popular Press 1918–78. Oxford: Oxford University Press, 2009.
Buckle, Sebastian. The Way Out: A History of Homosexuality in Modern Britain. London: Bloomsbury Publishing, 2015.
Bloch, Iwan. Sexual Life in Our Time. London: Rebman, 1909.
Breiding, Matthew J. et al. "Prevalence and Characteristics of Sexual Violence, Stalking, and Intimate Partner Violence Victimization—National Intimate Partner and Sexual Violence Survey, United States, 2011." MMWR. Surveillance Summaries 63.8 (2014): 1–18.
Breuer, Joseph, and Sigmund Freud. Studies on Hysteria. London: Penguin Books, 1974.
Carr, Sarah, and Helen Spandler. "Hidden from History? A Brief Modern History of the Psychiatric 'Treatment' of Lesbian and Bisexual Women in England." The Lancet Psychiatry 6.4 (2019): 289–290.
Chambers, Clare. "Virgin Birth? Inconceivable, Surely … The Story That Shocked 1950s Britain." The Daily Mail. 26 July 2020.
Chambers, Clare. Small Pleasures. London: Weidenfeld & Nicolson Ltd., 2020.
Frost, David M., and Michele J. Eliason. "Challenging the Assumption of Fusion in Female Same-Sex Relationships." Psychology of Women Quarterly 38.1 (2014): 65–74.
Gorer, Peter Alfred. "Parthenogenesis in Human Beings." The Lancet 268.6933 (1956): 100.
Hirschfeld, Magnus. Sexual Anomalies and Perversions: Physical and Psychological Development, Diagnosis and Treatment. London: Encyclopedic Press, 1952.
Jennings, Rebecca. "'The Most Uninhibited Party They'd Ever Been to': The Postwar Encounter Between Psychiatry and the British Lesbian, 1945–1971." The Journal of British Studies 47.4 (2008): 883–904.
Johnson, Sarah. "Small Pleasures." The Booklist 118.1 (2021): 44.
Krestan, Jo-Ann, and Claudia S. Bepko. "The Problem of Fusion in Lesbian Relationships." Family Process 19 (1980): 277–289.
Lewis, Robin J., Robert J. Milletich, Michelle L. Kelley, and Alex Woody. "Minority Stress, Substance Use, and Intimate Partner Violence Among Sexual Minority Women." Aggression and Violent Behavior 17 (2012): 247–256.
Maria, C. "Separatism Is Not a Luxury." Lesbian Ethics 4.1 (1990): 1–21.
MacMahon, Kathleen. "Messy Truths of Women's Lives: Book Reviews. The Miraculous Mingles Brilliantly with the Everyday in Clare Chambers's Perfectly Pitched Tale of a Virgin Birth in Post-War UK." The Irish Times 11 July 2020, p. 1.
"Medicine: Parthenogenesis?" The Time. 28 November 1955.
Milletich, Robert J., Leslie A. Gumienny, Michelle L. Kelley, and Gabrielle M. D'Lima. "Predictors of Women's Same-Sex Partner Violence Perpetration." Journal of Family Violence 29.6 (2014): 653–664.
Nicholas, J. W., and Helen Spurway. "Parthenogenesis in Human Beings." The Lancet 268.6932 (1956): 47–48.
Nicholas, J. W., and Stanley Balfour-Lynn. "Parthenogenesis in Human Beings." The Lancet 268.6934 (1956): 147–148.
Platt, Robert, and Fred Stratton. "Ovarian Agenesis with Male Skin Sex: Evidence Against Parthenogenesis." The Lancet 268.6934 (1956): 120–121.
Rensenbrink, Greta. "Parthenogenesis and Lesbian Separatism: Regenerating Women's Community Through Virgin Birth in the United States in the 1970s and 1980s." Journal of the History of Sexuality 19.2 (2010): 288–316.
Rosser, Sue V. "The Next Millennium Is Now Here: Women's Studies Perspectives on Biotechnics and Reproductive Technologies." Transformations 8.1 (1997): 1–27.
Schwander, Tanja. "Parthenogenesis." Oxford Bibliographies in Evolutionary Biology. Oxford Bibliographies. 2014. Web.
Spencer, Stephanie. "Women's Dilemmas in Postwar Britain: Career Stories for Adolescent Girls in the 1950s." History of Education 29.4 (2000): 329–342.
VandenBos, Gary R., and American Psychological Association. APA Dictionary of Psychology. 1st ed. Washington, DC: American Psychological Association, 2007.
Waldner-Haugrud, Lisa K., Linda Vaden-Gratch and Brian Magruder. "Victimization and Perpetration Rates of Violence in Gay and Lesbian Relationships: Gender Issues Explored." Violence and Victims 12.2 (1997): 173–184.
Warth, Douglas. "Evil Men." The Sunday Pictorial. 25 May 1952, p. 6.
West, Carolyn M. "Lesbian Intimate Partner Violence: Prevalence and Dynamics." Journal of Lesbian Studies 6.1 (2002): 121–127.
Whiting, Audrey. "Virgin Births—Doctors Now Say—It Doesn't Always Need a Man to Make a Baby." The Sunday Pictorial. 6 November 1955, p. 1.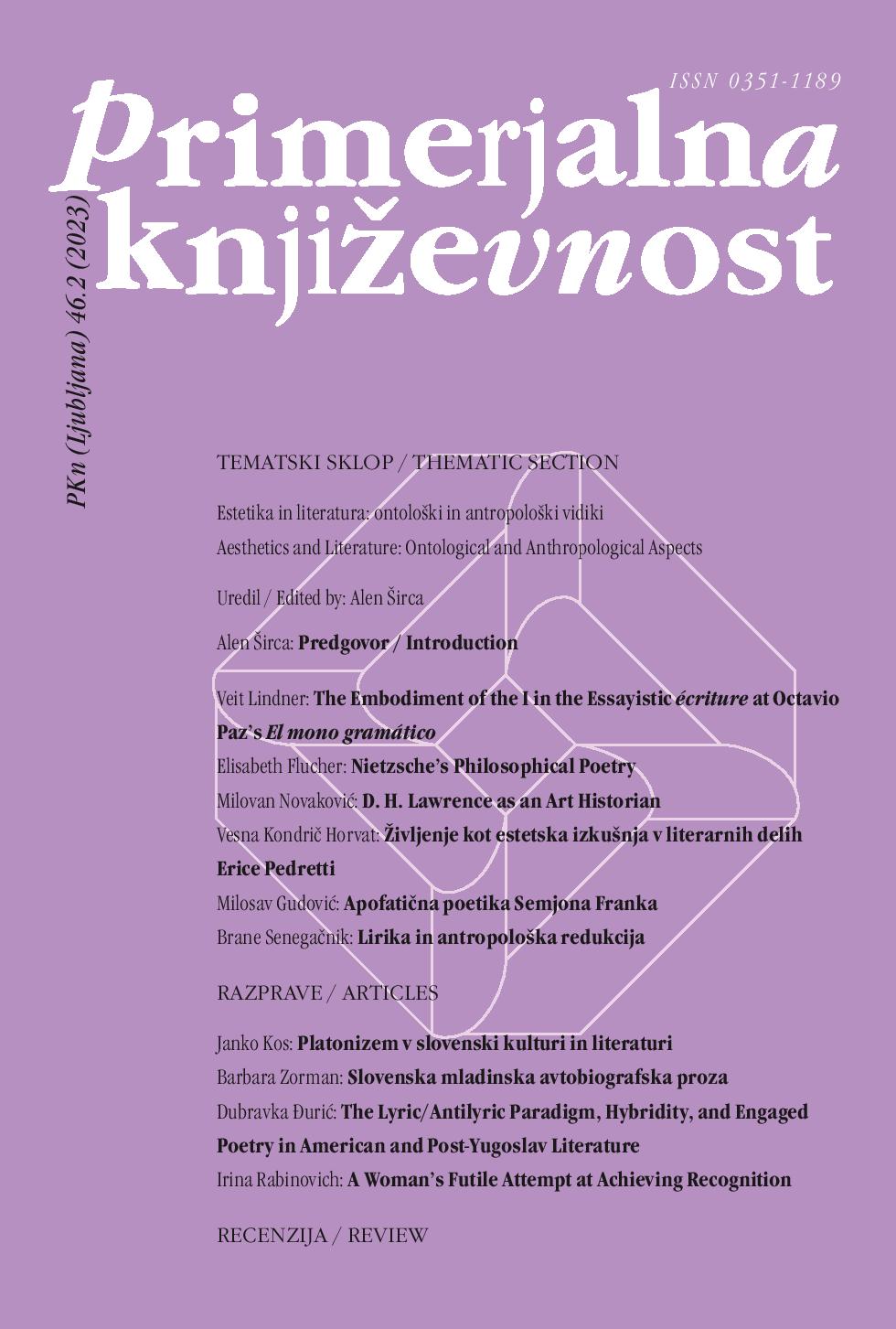 Prenosi