Učinek paralepse
Ključne besede:
naratologija, paralepsa, pripovedna epistemologija, Moby-Dick, À la recherche du temps perdu, The Great Gatsby
Povzetek
V članku preučujeva domnevni naratološki paradoks paralepse. Mogoče je trditi, da (prvoosebni) pripovedovalci Moby-Dicka, À la recherche du temps perdu in Velikega Gatsbyja (če navedemo zgolj tri vidne primere) občasno izkažejo nepojasnjeno zavedanje dejstev, ki bi morala biti po naravni poti nedostopna (prepoznavanje misli drugih ljudi, podrobna seznanjenost z dogodki, ki jim niso bili priča itd.). Paralepso, kot jo je poimenoval Genette, lahko opredelimo kot situacijo, v kateri se zdi, da ima prvoosebni pripovedovalec poseben epistemični privilegij. Članek argumentira stališče proti obstoju paraleptičnih dogodkov na dveh ravneh. Prvič, trdi, da je tovrstna naracija le redko epistemično paradoksalna, saj bi bilo mogoče naturalizirati celo nekatere najbolj izrazite kandidate za paralepso (bralec ali bralka lahko zaznata možne naravne načine, po katerih bi pripovedovalec ali pripovedovalka utegnila pridobiti na videz nemogoče informacije). Drugič, tudi ko paraleptičnih primerov ni mogoče prepričljivo naturalizirati, ti niso nujno begajoči. Pogosto jih lahko beremo kot avtorske »uprizoritve« (po vzoru P. Dawsona) in pojasnimo kot primere posebnega retoričnega postopka, ki smo ga poimenovali »raconteurska« pripoved: pripovedovanje s podajanjem domnev, zaradi večje prepričljivosti brez običajnih modalnih besednih zvez, ki bi opozarjale na špekulativnost takšnih trditev – s čimer nastaja napačen vtis o nenavadnem pripovedovalskem znanju.
Literatura
Alber, Jan, Henrik Skov Nielsen, and Brian Richardson. "Unnatural Voices, Minds, and Narration." The Routledge Companion to Experimental Literature. Eds. Joe Bray, Alison Gibbons and Brian McHale. London; New York, NY: Routledge, 2012. 352–368.
Bell, Alice, and Marie-Laure Ryan. "Introduction: Possible Worlds Theory Revisited." Possible Worlds Theory and Contemporary Narratology. Eds. Alice Bell and Marie-Laure Ryan. Lincoln, NE: University of Nebraska Press. 2019. 1–43.
Dawson, Paul. The Return of the Omniscient Narrator: Authorship and Authority in Twenty-First Century Fiction. Columbus, OH: Ohio State University, 2013.
Edmiston, William F. "Focalization and the First-Person Narrator: A Revision of the Theory." Poetics Today 10.4 (1989): 729–744.
Fitzgerald, Francis Scott. The Great Gatsby. Ware: Wordsworth Classics, 2001.
Ford, Ford Madox. The Good Soldier. Eds. Kenneth Womack and William Baker. Peterborough: Broadview Literary Texts, 2003.
Genette, Gérard. Narrative Discourse: An Essay in Method. Transl. Jane E. Lewin. Ithaca, NY: Cornell University Press, 1983.
Hamburger, Käte. The Logic of Literature. Transl. Marilynn J. Rose. Bloomington, IN: Indiana University Press, 1973.
Heinze, Ruediger. "Violations of Mimetic Epistemology in First-Person Narrative Fiction." Narrative 16.3 (2008): 279–297.
Melville, Herman. Moby-Dick. San Diego, CA: Word Cloud Classics, 2014.
Nünlist, René, and Irene de Jong. "Homeric Poetics in Keywords (P)." Prolegomena. Eds. Joachim Latacz, Anton Bierl and Stuart Douglas Olson. Berlin; Munich; Boston, MA: De Gruyter, 2015. 164–176.
Pennacchio, Filippo. "Enhanced 'I's: Omniscience and Third-Person Features in Contemporary First-Person Narrative Fiction." Narrative 28.1 (2020): 21–42.
Petterson, Bo. "Beyond Anti-Mimetic Models: A Critique of Unnatural Narratology." Rethinking Mimesis: Concepts and Practices of Literary Representation. Eds. Saija Isomaa, Sari Kivistö, Pirjo Lyytikäinen, Sanna Nyquist, Merja Polvinen, and Riika Rossi. Newcastle upon Tyne: Cambridge Scholars Publishing, 2012. 73–92.
Phelan, James. Narratve as Rhetoric: Technique, Audiences, Ethics, Ideology. Columbus, OH: Ohio State University, 1996.
Proust, Marcel. In Search of Lost Time. Transl. C. K. Scott Moncrieff. N.a.: Centaur Editions, 2016.
Ricoeur, Paul. "Narrative Identity." Philosophy Today 35.1 (1991): 73–81.
Skov Nielsen, Henrik. "The Impersonal Voice in First-Person Narrative Fiction." Narrative 12.2 (2004): 133–150.
Von Contzen, Eva. "Unnatural Narratology and Premodern Narratives: Historicizing a Form." Journal of Literary Semantics 46.1 (2017): 1–23.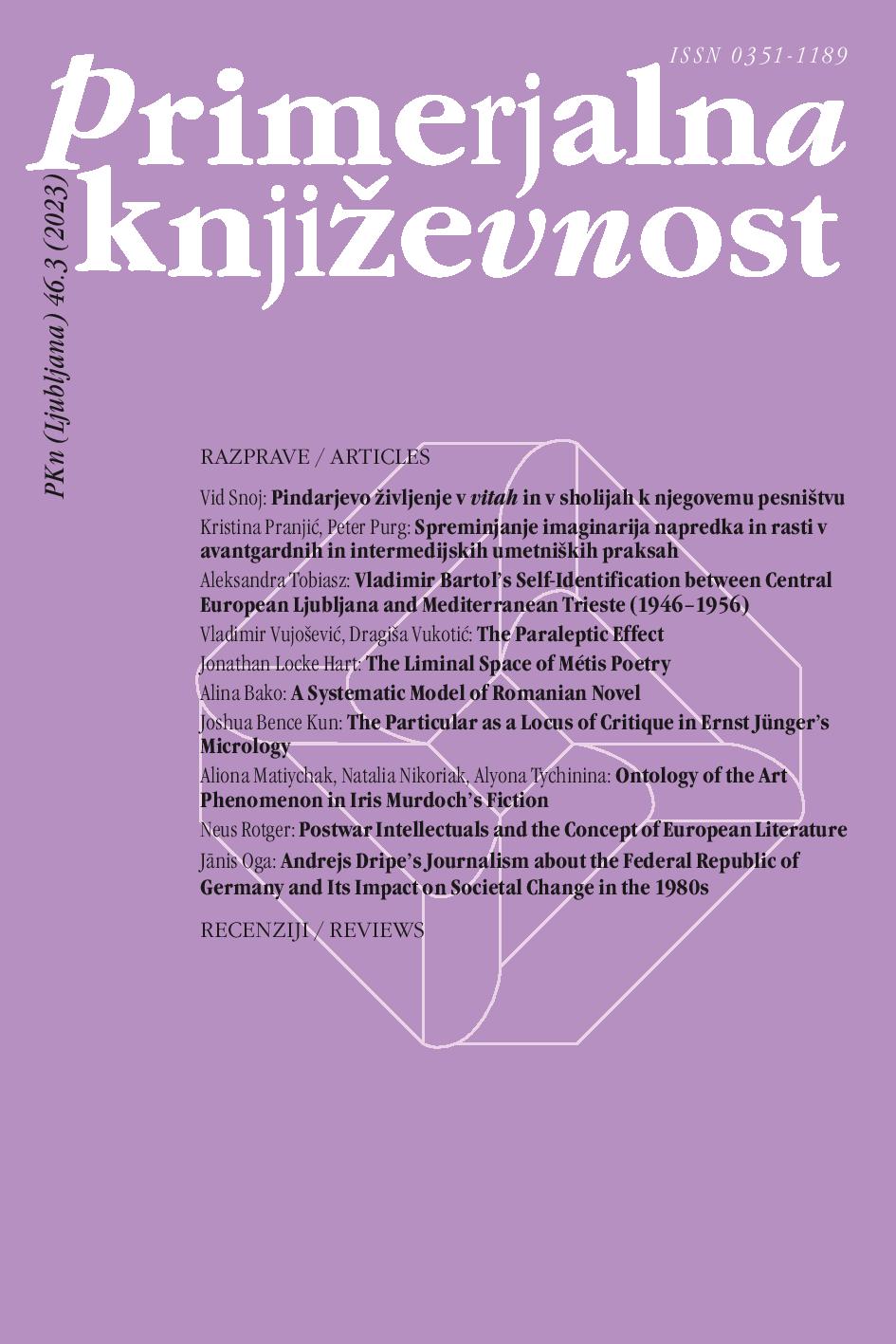 Prenosi